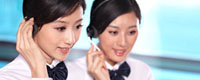 Name: Boon LEE
Tel: +86 731 28824932
Fax: +86 731 28824932
Mobile: +86 17707416929
E-mail: info@jayuindustry.com
Add: 119# Songjiaqiao,Hetang District, zhuzhou City, Hunan Province,China
Skype: jayuoptical
MSN: jayuoptical@hotmail.com
QQ: 584861363





Product name : tungsten sputtering target

Product No. : 2016721135255

Purity :

Size :

Surface :

Status :

Packing :
Details:
Our tungsten sputtering target with various shapes and purity, which are mainly applied to semi-conductive & micro-electronics. As a component of the thin-film transistors used in TFT-LCD screens, tungsten layers is extremely stable under high temperature environment, due to the highest melting point of all metals. Thanks to the special forming processes we used, our tungsten sputtering targets possess higher density, smaller average particle size as well as high purity, as a result, you can benefit from a faster process due to higher sputtering speeds and obtain very homogeneous tungsten layers.

MOQ :2pcs
Welcome to inquire us at any time with detailed requirements.